Admin Office: C/O., Chakori Art Industries, Nivetia Road, Near Atul Apartments, Malad East, Mumbai : 400097.
Regd Office: R.K.Sanghvi, B/62, Sahil Building, Borsapada Road, Kandivali West, Mumbai : 400067.
Tel. 91-22-8770510 Fax. 91-22-8778981 Email : ritesh@jeans-india.com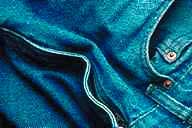 Welcome to our Home Page.
Who are we?
We are a leading manufacturer of High Quality Jeans, Trousers, Skirts and Shorts
and all types of bottomwear for the Indian and Overseas Market.
Thanks for visiting our website
You are visitor No.